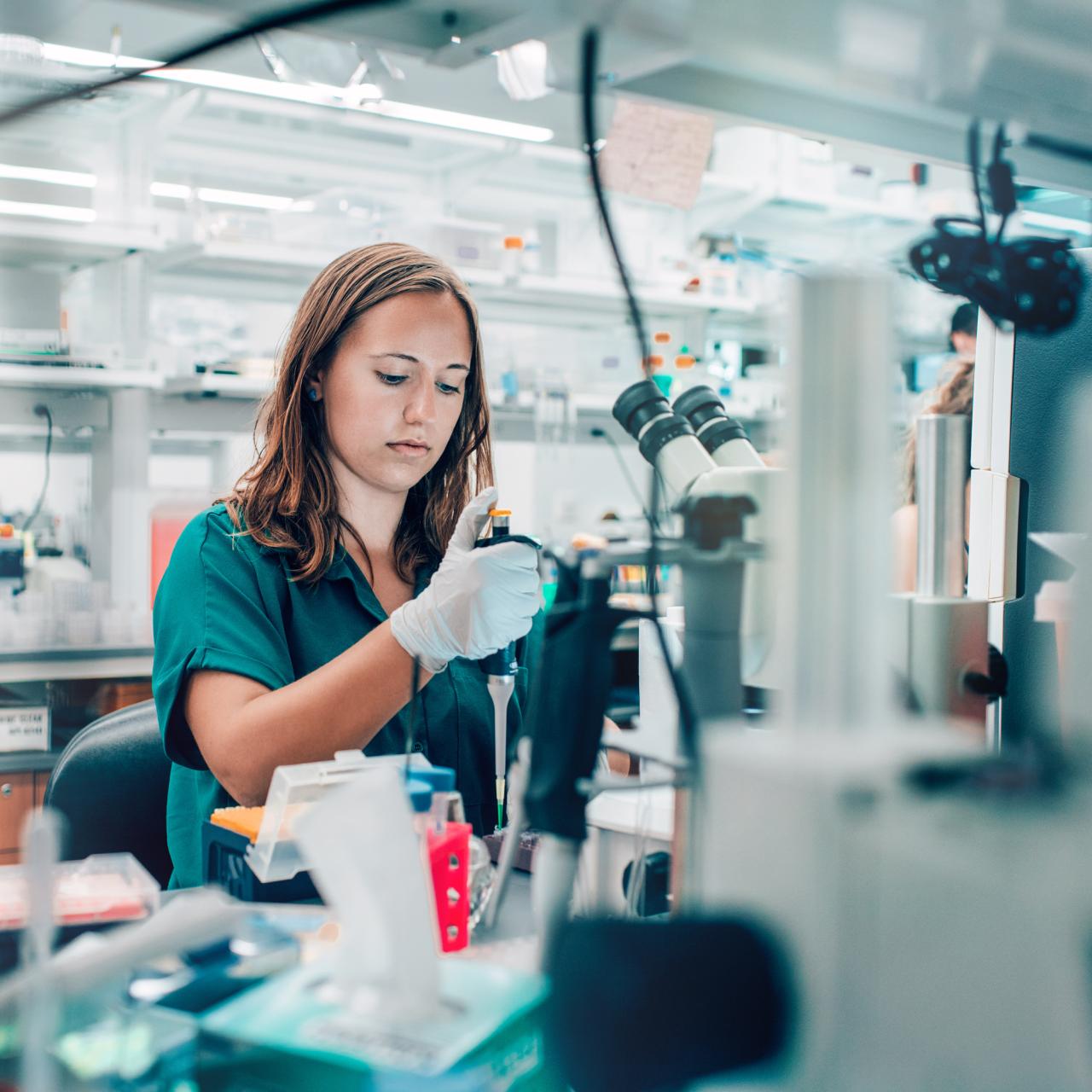 Integrative Projects + Collaborative Mentorship
Wu Tsai Postdoctoral Fellows pursue collaborative research that drives discoveries about the mind through an integrated study of the brain. The program attracts scientists from a broad range of disciplines interested in ambitious and innovative neuroscience research as they prepare for independent careers. Our program promotes interdisciplinary research through:
Integrative projects

: Research projects integrate across disciplines, methods, data types, and levels of analysis to understand, model, or manipulate the building blocks of the brain and emergent properties of the mind.

Collaborative mentorship

: At least two Yale faculty members from different departments will advise each Fellow collaboratively, providing interdisciplinary training to help the Fellow develop a unique and innovative research program. 
 
Fellows engage in our vibrant community of researchers and benefit from:
Postdoctoral associate appointment for up to three years at Yale
Generous salary (beyond NIH starting levels, varies by track) with annual cost-of-living increases
Funds for professional development and relocation support
Protected time for professional development, networking, and training opportunities
Access to cutting-edge space, equipment, facilities, and services at the Institute
WTI Postdoctoral Fellowship Application
Current Status: CLOSED
October 15, 2022
Postdoctoral Fellowship application opens
December 15, 2022
Deadline for applicants
Mid-March 2023
Recipients announced
Applications for Postdoctoral Fellowships will be accepted from October 15 to December 15, 2022. View application details below.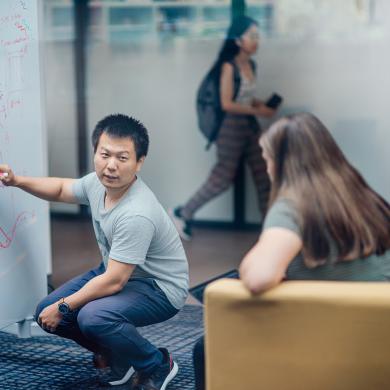 Eligibility + Submission Instructions
Wu Tsai Postdoctoral Fellows are selected based on their scientific record, interest in interdisciplinary research, and their understanding and contributions to advancing diversity and equity in science. Fellows are team-mentored by two or more Yale faculty working in different departments, research areas, levels of analysis, and/or techniques. The program features two fellowship tracks representing different scientific backgrounds and project scopes: the Computational Track and Experimental Track. Although the tracks differ slightly in terms of mentoring structure and compensation, reflecting the norms in these respective fields, there is a single application and selection process covering both. For questions regarding fellowship applications, please email us.
Computational Track
This track welcomes applications from scientists with an expertise in computer science, data science, machine learning, artificial intelligence, applied math, applied physics, or related fields, and who are interested in self-determined research conducted by seeking out and establishing collaborations with labs across Yale. Applicants should be interested in using their expertise to help understand human cognition through analysis, modeling, and theorizing about neuroscience data and concepts. 
Fellows in the Computational track may establish one or multiple project collaborations during their fellowship. The WTI Director of the Center for Neurocomputation and Machine Intelligence will serve as a professional mentor, advising fellows on collaborative possibilities and career development, but not necessarily serving as a primary research mentor.
Experimental Track
This track seeks scientists to lead long-term collaborative research projects in defined interdisciplinary areas under the guidance of two or more faculty co-mentors. Applicants may choose from several broad project areas aligned with WTI priorities and proposed by faculty teams with a strong track-record and plan for mentoring and inclusion. Priority research areas for recruitment this cycle in the Experimental Track are listed below. Candidates are welcome to apply to one or more of these opportunities.
Current Research Projects
Faculty Project Proposals
The current list of potential faculty projects is set for this cycle of postdoctoral applications. Please check back in the summer of 2023 during our open proposal period. 
Teams of Yale faculty interested in co-mentoring and collaborating on research with Wu Tsai Postdoctoral Fellows are invited to apply to have their collaboration listed as a potential project for experimental postdoctoral applicants. Depending on faculty interest, we anticipate that there may be more projects than fellowship awards for a particular year. As a result, please be advised that listed projects may not receive a Fellow at first. Over time, we hope to distribute this support broadly to WTI members. 
Eligibility + Selection
PhD degree or equivalent awarded by the beginning of the Fellowship or within the last 3 years (not before 2019)
The Fellowship is open to non-U.S. citizens
A track record of cross-cutting scientific discoveries and community-building
Because this Fellowship is meant to increase the number of researchers working in areas of relevance to the WTI mission at Yale, current members of the Yale community (including postdocs and PhD students) are not eligible to apply
Particularly interested in scientists with a genuine commitment to diversity, equity, and inclusion (DEI) in science and who represent a diversity of backgrounds, perspectives, and identities, including those from backgrounds historically underrepresented in the sciences, as defined by the NIH
Fellows are selected by a committee of faculty and Institute leaders and are chosen based on their interdisciplinary scientific goals and achievements, commitment to advancing DEI, and ability to make meaningful contributions to the community
Expectations for Fellows
Begin their appointment on or before September 1, 2023, if possible 
Agree to the WTI code of conduct 
Participate in WTI activities and devote effort toward professional development, service, and community-building (up to 10% of effort) 
Submit an annual progress report Follow all Yale guidelines and requirements for postdocs
Submission Instructions
Please identify the track and, if applicable, the research project(s) to which you are applying (see above). Describe your interest in the interdisciplinary mission of the WTI and why you are motivated to join our community and become part of this program (1 page).
Summarize prior research experiences and contributions and describe your postdoctoral research interests. We are particularly interested in how you envision advancing your understanding of human cognition based on your background and disciplinary interests (2 pages).
Please describe how your unique background, identity, or experience will contribute to diversity, equity, or inclusion at WTI, Yale, and in science (1 page).
One letter must be from your thesis advisor(s). The letters should address the quality, originality, and independence of your research and potential. Letters must be received by the submission deadline. Incomplete applications will not be reviewed. 
Please provide a current CV, including published papers, in the press or deposited in preprint server (e.g., bioRxiv or arXiv).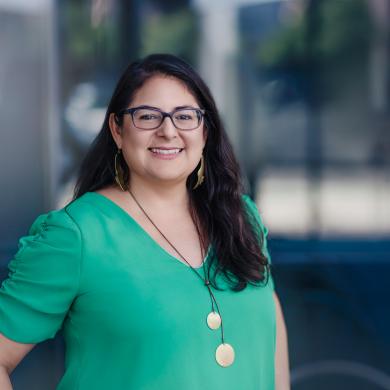 Our Fellows are engaged interdisciplinary scientists, excited to bridge disciplines in the study of cognition and to foster inclusive environments for research.

Giovanna Guerrero-Medina, PhD, Assistant Director for Diversity, Equity and Inclusion