Leading cognitive neuroscientist Kia Nobre to join Yale's Wu Tsai Institute
Kia Nobre, a preeminent cognitive neuroscientist at Oxford, will join Yale University in July 2023 as a Wu Tsai Professor in the Department of Psychology, an Associate Director of the Wu Tsai Institute (WTI), and the Director of WTI's Center for Neurocognition and Behavior. 
Nobre has made foundational discoveries about human perception, attention, and memory. She brings to Yale invaluable scientific expertise, visionary leadership, and dedication to mentoring, collaboration, and societal impact.
"I couldn't be more delighted to be spiraling back to Yale to join the interdisciplinary and collaborative spirit of the Wu Tsai Institute," Nobre shared. "Much of my research is about how our memories serve the future. How apropos when returning to my doctoral alma mater for completely new adventures. I can't wait to learn from my new colleagues and incorporate new perspectives." 
Nobre's work combines behavioral methods (psychophysics, eye tracking, virtual reality) with state-of-the-art neuroscientific techniques (scalp and intracranial electroencephalography, magnetoencephalography, functional magnetic resonance imaging, brain stimulation) into innovative experiments and analyses.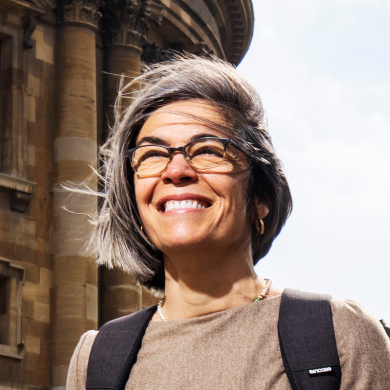 Her discoveries have revolutionized our scientific understanding of the human mind and brain. She has uncovered how goals influence what we perceive and remember and, in turn, how past experiences direct our attention and effort. Her research has emphasized the importance of the time dimension in cognition, revealing that perception and attention are rhythmic and always anticipating the future. 
This work has broad implications for how humans interact socially, what goes wrong in mental health disorders, and how cognition develops in children. Nobre's emphasis on naturalistic experiments and real-world relevance provides a new perspective on how psychology and neuroscience can contribute to technology, education, and policy. 
As Center Director and Associate Director of the Institute, Nobre will develop advanced facilities with cutting-edge equipment and services, recruit new faculty and staff, mentor students and postdocs, and lead outreach to university, local, and industry communities.
I look forward to making the WTI Center for Neurocognition and Behavior a fulcrum for all the amazing research at Yale aimed at understanding the workings of the human mind and how we use that to improve the human condition and society.

Kia Nobre, incoming Wu Tsai Professor in the Department of Psychology, WTI Associate Director and Director of the Center for Neurocognition and Behavior
Nobre will be joined by her partner and Oxford colleague, Luciano Floridi, who will become Professor in the Practice of Cognitive Science at Yale. Floridi is a renowned philosopher with distinguished research on the governance, ethical, legal, and social implications of digital technology. 
Nobre's arrival completes the faculty leadership team of WTI, joining Institute Director Nick Turk-Browne and Associate Directors John Lafferty and Daniel Colón-Ramos. The Center for Neurocognition and Behavior which she will direct is one of three research pillars in WTI based at 100 College Street in downtown New Haven, complementing and co-located with the Center for Neurodevelopment and Plasticity directed by Colón-Ramos and the Center for Neurocomputation and Machine Intelligence directed by Lafferty. 
Nobre said, "I look forward to making the WTI Center for Neurocognition and Behavior a fulcrum for all the amazing research at Yale aimed at understanding the workings of the human mind and how we use that to improve the human condition and society." 
Raised in Rio de Janeiro, Brazil, Nobre earned a BA from Williams College in 1985 and a PhD from Yale University in 1993 for her work on intracranial and non-invasive electrophysiological studies of language and attention in the human brain, in collaboration with current Wu Tsai Faculty Member and Henry Ford II Professor of Psychology Gregory McCarthy. 
Nobre joined Oxford in 1994 as the university's first psychology Junior Research Fellow. Prior to her current appointment as Statutory Chair in Translational Cognitive Neuroscience in 2014, she was the first female Tutorial Fellow in a science discipline at New College, then a Professor in Cognitive Neuroscience in the Department of Experimental Psychology. 
She has served in several leadership roles at Oxford, including directing the Oxford Centre for Human Brain Activity since 2010 and chairing both the university-wide Oxford Neuroscience Committee and the Department of Experimental Psychology from 2016-2021. She is a generous citizen and leading figure in the broader scientific community through numerous advisory, editorial, and other service activities. 
Nobre is an International Member of the National Academy of Sciences and a Fellow of the British Academy. Her contributions have earned her a Lifetime Mentor Award from the Association for Psychological Science (APS), the MRC Suffrage Science Award, the Broadbent Prize from the European Society for Cognitive Psychology, and the CL de Carvalho-Heineken Prize for Cognitive Science. 
Turk-Browne reflected, "The lofty aspirations of the Wu Tsai Institute are to understand human cognition, to break down and bridge disciplinary boundaries, and to expand the capacity and excellence of neuroscience across Yale. On all three scores, landing Kia Nobre is a dream come true. Recruiting her and Luciano Floridi is a coup for Yale that will advance scientific progress and institutional priorities, and enrich the lives and work of their eager new colleagues."
The Wu Tsai Institute is an interdisciplinary research endeavor at Yale University. Established in 2021 through a historic and transformative gift from Joseph C. Tsai '86, '90 J.D., and Clara Wu Tsai, the Institute connects neuroscience and data science to accelerate breakthroughs in understanding human cognition.