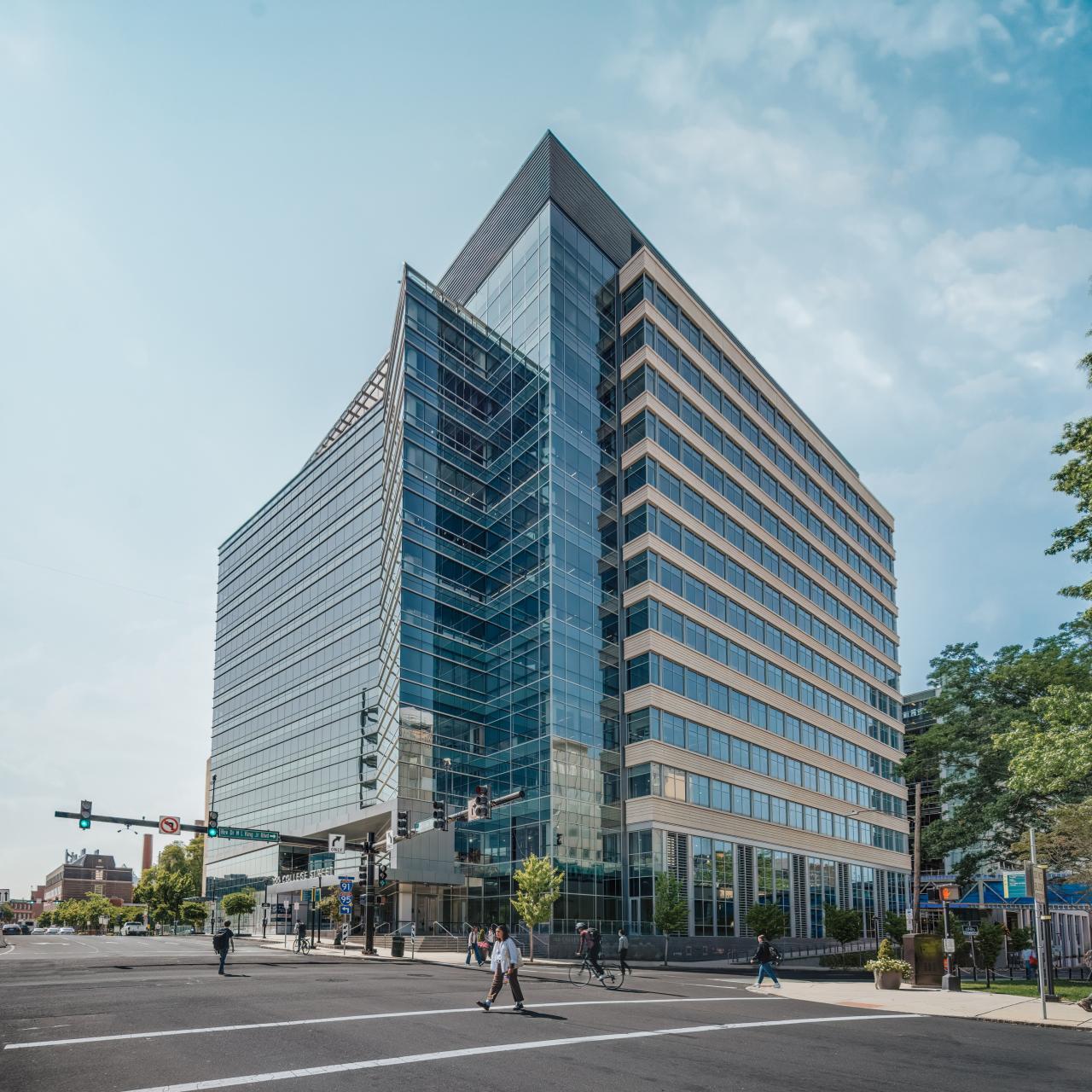 The Wu Tsai Institute's home is a state-of-the-art, collaborative space welcoming researchers from across the University. Located between Central Campus and the School of Medicine in a new part of Yale's campus, 100 College Street is a nexus of neuroscience research, education, and innovation at Yale.
Spread among six floors or approximately 240,000 square feet of this contemporary building in downtown New Haven will be the offices and labs of WTI faculty among the entire Department of Psychology from the Faculty of Arts and Sciences and Department of Neuroscience from the School of Medicine. These research spaces are supported by flexible spaces to promote collaboration and interaction, including event spaces, classrooms, conference rooms, huddle rooms, social lounges, kitchenettes, a full-service cafeteria, a fitness center, public transportation, and an expansive rooftop garden.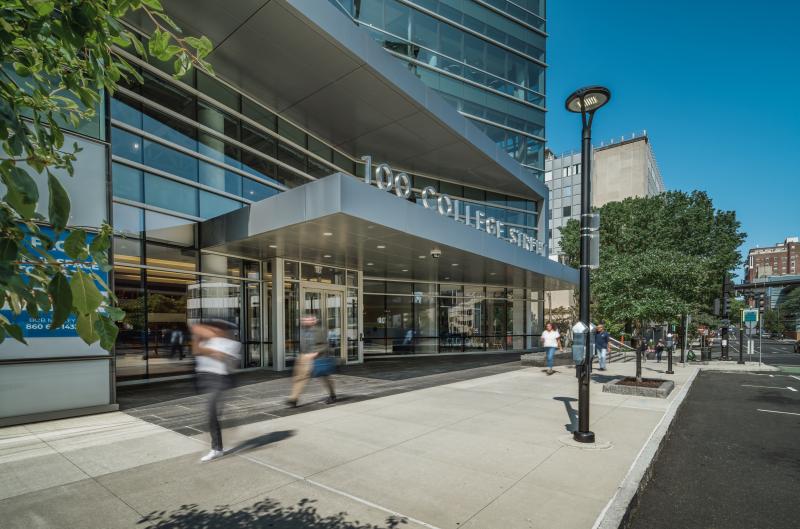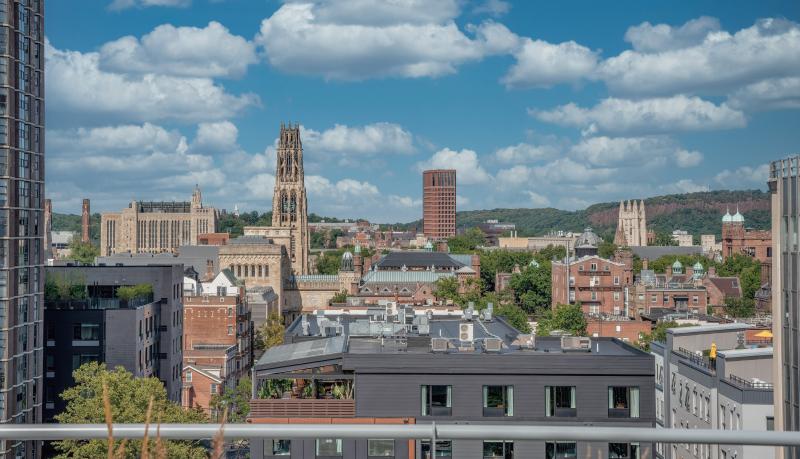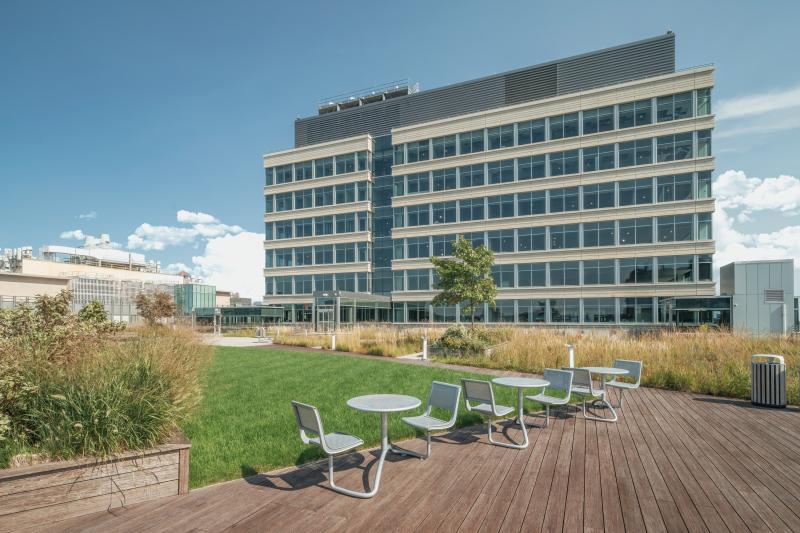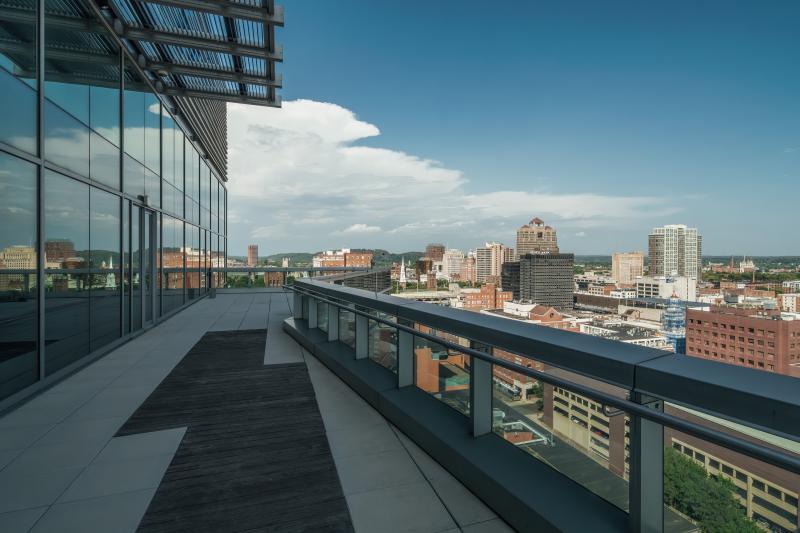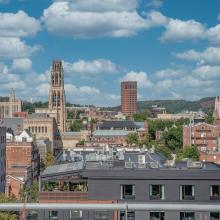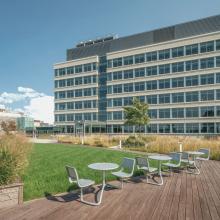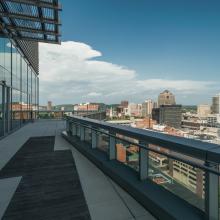 The co-location of departments from different schools at Yale, labs from several additional departments and programs, and spaces for interdisciplinary teaching and training reflects the integration of research and education at the heart of the Institute.
The Institute's three pillars - the Center for Neurodevelopment and Plasticity, the Center for Neurocognition and Behavior, and the Center for Neurocomputation and Machine Intelligence - converge in shared spaces at 100 College, fostering deep work, playful exploration, and spontaneous collaboration.
The world-class resources and tools of 100 College Street will elevate the Institute's research outputs and Yale's leadership in neuroscience and related fields.
The Centers operate high-tech research cores, including for human brain discovery, innovative microscopy, experimental computing and visualization, and high-performance computing, which provides access to shared equipment, staff, and services.